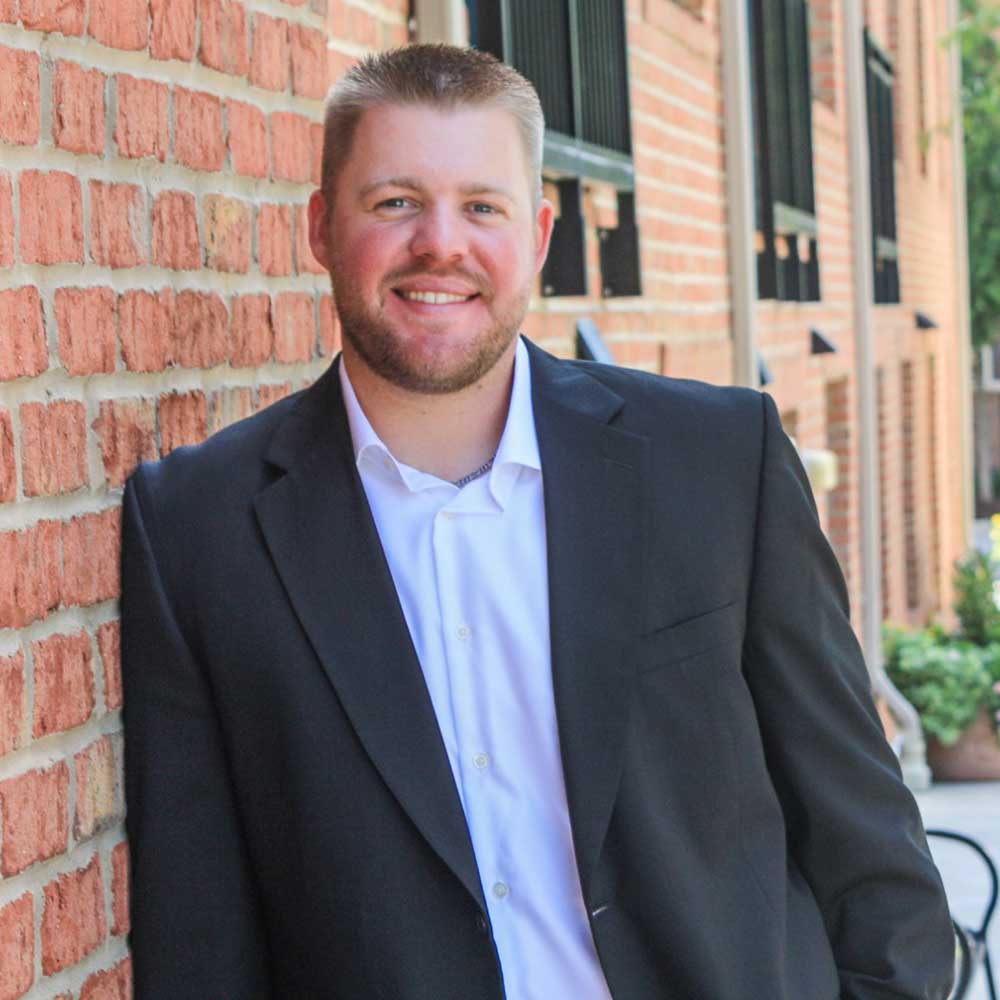 Education
North Carolina State University – Bachelor of Science, Sports Management
Professional Activities
North Carolina Licensed Real Estate Broker- #309872
Triangle Commercial Association of Realtors (TCAR)
Leadership Cary
Garner Young Professionals Network
awards & Achievements
Consistency Award, 2022
Civic & Charitable Activities
Evoshield Canes Baseball Coach
Special Olympics
Habitat for Humanity
Curt Britt is an Advisor at Phoenix Commercial Properties, an industry-leading commercial real estate company in Raleigh North Carolina, representing landlords, tenants, buyers, and sellers in commercial transactions.
Curt earned his Bachelor's degree in Sports Management from North Carolina State University and was drafted as a pitcher for the Miami Marlins in the 2015 Major League Baseball draft. His professional baseball career taught him the value of hard work, self-discipline, and communication, something he believes is a value add to the clients he serves. Curt eventually transitioned his baseball career into a sales career with Enterprise, where he was trained in sales management and customer service, two key components he draws upon today to ensure each client receives top-level brokerage service.
Curt provides representation for sellers, buyers, landlords, and tenants in all sectors of commercial real estate including office, industrial, land, and retail.
In his free time, Curt enjoys cooking, college football, golf, and coaching young athletes. He is passionate about giving back to the community and has been involved with many organizations, including Special Olympics, NC State Baseball Camps, and Habitat for Humanity.
SUPERIOR results by the Phoenix team in the sale of my Office Building. From the exceptional marketing material developed by Marci Robertson to the coordinated showings lead by team Captain Teddy Hobbs and Co-Captain Curt Britt; coached by Rex Thomas, a Commercial Real Estate Institution; several offers to purchase were received within the first 3 days it was on the market. The entire process from "Listing to Close" occurred in 39 days. Simply put… the team of Real Estate professionals at Phoenix is "the best."
Curt is committed to his clients and makes sure they are taken care of. I would highly recommend him. 
Curt Britt was a HUGE help getting us into our first commercial space. He was very responsive, detailed and a pleasure to work with!! I would highly recommend him for any commercial real estate needs. Thanks again Curt!
My experience with Curt and Liz at Phoenix Commercial Properties was outstanding! I was looking for that needle-in-a-haystack office that is super rare; however, they worked every possible strategy to find my perfect fit. I was especially impressed that even though I was not one of the big corporate clients I was treated with the same responsive service and helpful guidance throughout the process. I highly recommend contacting them if you are thinking of buying or leasing a commercial space. They know their stuff!!
Top notch service. Curt Britt was tremendously communicative and helpful in my search for a office/flex space.
Our experience with Curt Britt on our lease renewal was fantastic. Curt was extremely responsive, knowledgeable, and very enjoyable to work with throughout the entire process! Curt is dedicated to his clients and was able to negotiate a favorable deal for us. We would strongly recommend Curt to anyone needing assistance in the commercial real estate market!
Thomas and Curt helped me with my leasing and or selling property that I owned for several months. After 6 months of no traction, I reached out to Thomas at Phoenix Commercial and asked if he'd help me get my place leased or sold. He was extremely willing to help and met me at the property within the next day or two. He and Curt were very knowledgeable about unique properties similar to the property I owned. They were able to get it listed and drawing attention within a week of seeing it. They were very professional from start to finish and were always a quick phone call away which is important to me to be kept in the loop. I would recommend Thomas and Curt at Phoenix Commercial to anyone looking to buy/sell/lease in the Raleigh and surrounding areas and hope I will be able to work with them personally again in the near future. Thanks, guys!
Curt is great in every way. He is by far the best broker I've ever worked with! Curt is professional, knowledgeable, thorough, friendly, easy-going, and a great communicator! I never have to wait to hear back from him. He is always very resourceful and a hard worker. He never gives up on trying to find opportunities for me. 
I had a very positive experience working with Curt in selling our office condo. His expertise and professionalism throughout the entire process were truly exceptional. He was always on time and his entire presentation of himself and how he worked with us at every meeting was refreshing. He was always available to answer questions and kept me informed of every step of the process. We received multiple offers over the asking price and were under contract in less than ten days! Overall, I highly recommend Curt to anyone looking to sell their property. His knowledge, expertise, and dedication to his clients make him exceptional to work with. Thank you, Curt, for all your hard work, for explaining anything that I had questions about, and for making this a smooth and successful transaction!
Ron Wilhelmson
Curt Britt assisted us in finding our newest location in Garner, NC and could not have been more pleased. Curt, took the time to get to know us as clients and find out exactly what we were looking for. He went above and beyond more times than I can count, and no doubt he will be my first call when we are looking for our next clinic.
LOVED working with Curt Britt. I highly recommend him. He walked me through the whole process and made adding another space so easy. I will use him again in the future!
Curt Britt and his team were fantastic in helping us find a new location for our business. He was patient and relentless until we felt content and satisfied with our rental. Phoenix knows their stuff and delivers great customer service!
Curt was excellent to work with. My colleague and I had some specific requirements for an office space and had no luck looking on our own. As soon as we started working with Curt he found us a space that met all of our requirements. The process was smooth and easy. I would highly recommend and will definitely work with him again when it comes time to find another space.
My experience with Curt at Phoenix Commercial properties was outstanding. I was very impressed that even though I did not have a big property to rent, but he treated me with the same service, help, and guidance as a big property owner. He helped me to find the most suitable tenant for my office, and I believe you will benefit from contacting him if you need any help regarding your property.
Jaleh Neshat
We were so pleased with Curt Britt. He was extremely helpful, open, transparent, and reliable throughout the whole process. He understood our needs from the beginning and continued to go and above beyond to help us get the space we wanted. He is absolutely wonderful to work with. Highly recommended!
Curt B. helped lease out our commercial space and was very professional, responsive, and thorough. He did a great job communicating throughout the entire process, I highly recommend.
Curt was an amazing realtor! He helped my company secure a warehouse location in Garner, NC. He took the time to get to know what we needed and sent listings our way when they matched what we were looking for. Curt was very knowledgeable and responded quick when we had questions or when situations came up throughout the process. Thank you for all the hard work and knowledge you shared through leasing a space for my company.