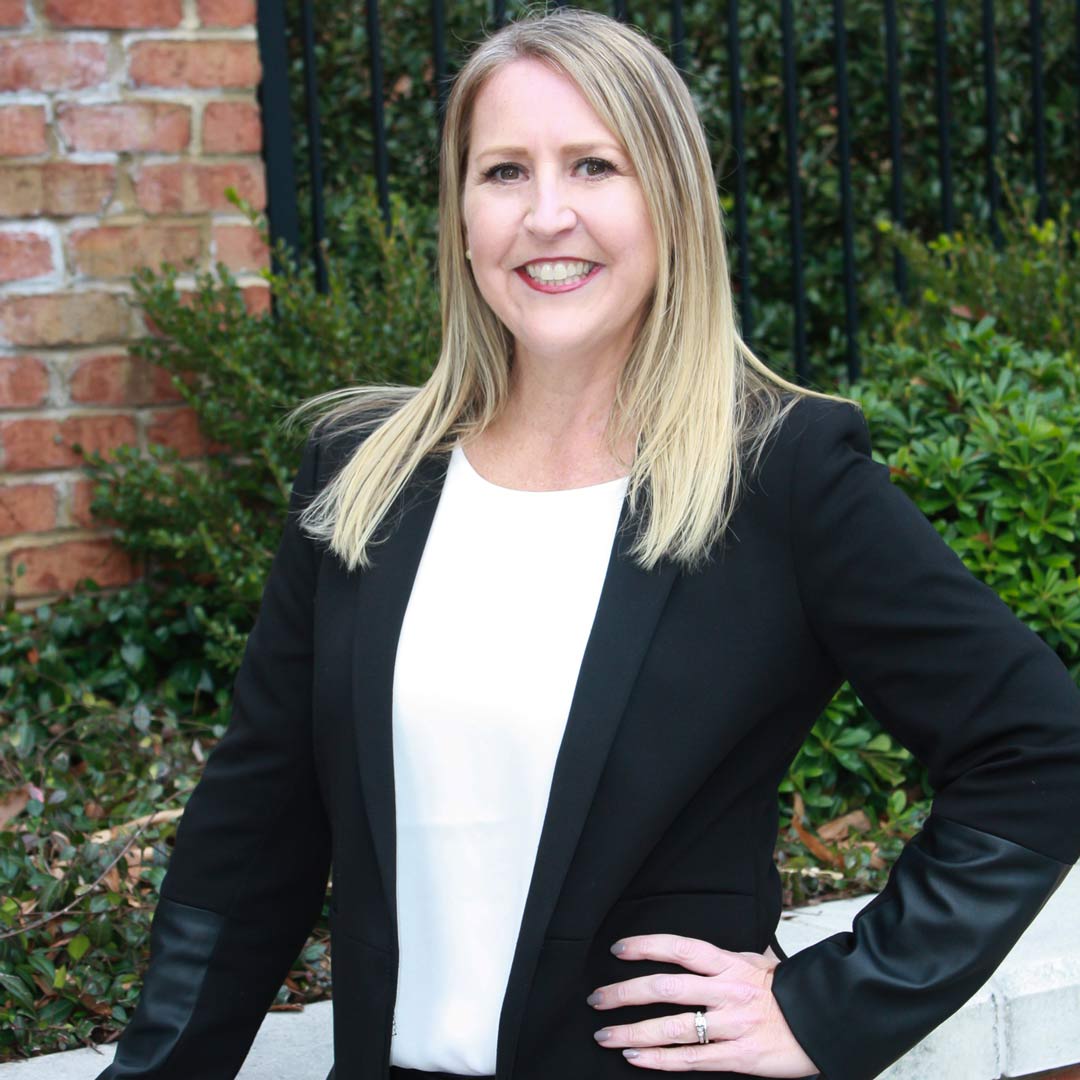 Education
Florida Atlantic University, Bachelor of Arts, Theater and Education
Wake Technical Community College, Certificate in Construction Management
Professional Activities
North Carolina Real Estate Broker – #301199
Triangle Commercial Association of Realtors (TCAR), Member
Raleigh Racquet Club, Committee Member 
Triangle Commercial Real Estate Women (TCREW), Member
NASM-CPT
Civic & Charitable Activities
Dress for Success
R.E.A.D. Program
Habitat for Humanity
Four Paws and a Wake-Up NC
Haven House 
Liz Arcos is an Advisor at Phoenix Commercial Properties, an industry-leading commercial real estate company in Raleigh, North Carolina, representing landlords, tenants, buyers, and sellers in commercial transactions.
Liz earned a Bachelor's degree from Florida Atlantic University in Theater and Education and a Construction Management certificate from Wake Technical Community College. 
Before entering real estate, Liz and her husband owned and operated four European Wax Centers in North Carolina and Miami, FL. After growing the stores and establishing EWC in the North Carolina market, they decided to exit and sell the business. During this time, she was a part of franchise development, lease negotiations, construction, logistics, and management of the locations.  
Her diverse business operations and real estate background have afforded Liz a wealth of experience, which she passes on to her clients. Currently, Liz owns two commercial properties and one residential property. She has been on both sides of the negotiating spectrum as a Landlord and Tenant (with European Wax Center) and enjoys working with women-owned businesses, investors, and new entrepreneurs by guiding them through the process from start to finish. Liz is currently the Area Representative for North Carolina on a new Franchise, OHM Fitness.  She is set to open 3 studios in the Triangle area.  Luckily her experience as a Tenant Representative will help when it comes to finding a location and negotiating the lease.
When she's not serving her clients, Liz can be found on the tennis court, hiking, cooking, and enjoying time with her husband and dog!
Working with Liz Arcos was an excellent experience. We had outgrown our existing office space and were in the market for a new office with specific requirements regarding location, size, amenities, and budget. Made more challenging by the fact that we had a tight timeline to make it all happen.  Liz listened to our needs and identified sites that would meet our requirements. In the end, not only did she meet, but she exceeded all of our expectations.  My company was incredibly pleased by her dedication, hard work, and professionalism in making this happen for us.  She was a delight to work with, and I highly recommend her services.
I have had the pleasure of working with Liz in commercial real estate for several years. I am a property manager and have been directly involved in building management with her and have worked alongside her in brokerage as well. Liz is enthusiastic and tenacious in finding her clients the right space for their specific needs. She truly cares about her clients and her professionalism always shines through. I am excited to have the opportunity to work with Liz and you should be too!!
My husband and I were looking for property for an Ice Cream shop.  LIz Arcos was fantastic to work with. We have no experience with commercial property and we spent a lot of time with Liz looking at vacant lots and space to lease.  Liz is very knowledgeable and responsive.  She helped us find the perfect location. After finding our location, Liz followed through with many great referrals to complete our project.  We would highly recommend LIz…she's the best!
Liz Arcos was very helpful during the process of finding a commercial lease that was needed for a less common and very specific use. She also provided many useful contacts and references for local services that were needed. 
My company is expanding nationally and North Carolina was one of our targets. We did not know the region very well but Liz Arcos really came through for us. We are in a great space in a great location. I highly recommend Phoenix Commercial and Liz Arcos.
I want to give a BIG shout out to Liz Arcos. She was the biggest blessing when I decided I quickly needed to find a place to grow my small business. She was always on top of sending me all the newest listings and making sure we got to places fast so we could get ahead of the competition. As an already overworked and over stressed female entrepreneur, Liz made this process easy and painless. If you're looking for a space in the Raleigh area, I 100% recommend Liz Arcos.
Jessica Backman
Liz Arcos is absolutely wonderful! It was nice to work with a woman who made me feel heard and took the time to work with me when I was trying to understand processes around commercial real estate. She was easy to reach and great at communication. 12/10 would work with Liz every time!
Kristen Wolford
Liz handled a complicated multi-party acquisition including sourcing a tenant for Tobacco Road Partners. I strongly recommend her.
Lennie Friedman
We were looking for a location for a new business venture and Liz was very knowledgeable about the area. She helped us to quickly find multiple locations that met our criteria and even found things that we couldn't even find listed! She was able to help us to negotiate a great deal on the space we found! Would definitely work with Liz for any future adventures! 
Liz is professional, knowledgeable and genuinely cares about her clients. She has a great attitude and is a pleasure to work with. She did a great job from start to finish! Liz is a great communicator; she kept us in the loop and was quick to respond to all of my crazy questions! I highly recommend her to anyone looking to sell or purchase a property.
Danyell Hall
Liz Arcos was fantastic! Thank you Liz
My experience with Curt and Liz at Phoenix Commercial Properties was outstanding! I was looking for that needle-in-a-haystack office that is super rare; however, they worked every possible strategy to find my perfect fit. I was especially impressed that even though I was not one of the big corporate clients I was treated with the same responsive service and helpful guidance throughout the process. I highly recommend contacting them if you are thinking of buying or leasing a commercial space. They know their stuff!!
Liz Arcos was amazing. Coming from out of state, Liz oriented me to the Raleigh area and patiently showed me numerous properties. She was very knowledgeable about each site we visited. Liz was so nice, she even gave me a list of great places to eat. I highly recommend Liz and Phoenix Commercial Properties 
Liz Arcos helped me with renting a space for my small business. She was quick to respond and very helpful. Thank you, Liz!
Liz helped me find a tenant for my commercial property. From start to finish, her professionalism and expertise were unparalleled. She was responsive and communicated throughout the entire process, promptly answering any questions I had and keeping me updated on the process. In addition throughout the lease negotiation process Liz provided valueable guidance and support. 
Heyi Xu
Liz is awesome! She was recommended by a connection from Networking Women of the Triangle and we couldn't be happier! She listened to our needs, and helped us find the perfect space for our first brick & mortar store. Look forward to continuing to work with Liz when the time is right as we expand our footprint in the Triangle. 
everbowl Raleigh
News and Listing Email Updates